Robert Winthrop ("Robin") Johnson II, Managing Partner was born in Alabama in 1946, where his family operated a cattle and dairy farm. He graduated from Princeton University in 1968 with a major in philosophy, from Tulane Law School in 1974 with a J.D. degree, and from Georgetown University in 1978 with an L.L.M. in international law. He has been in the private practice of international law in Washington since 1979. In his law practice he has represented multinational corporations, international businesses, and foreign governments before the U.S. Congress, the Administration, and various regulatory agencies. He began his law career as a law clerk with the Supreme Court of Alabama; following that he worked in the Office of the General Counsel in the Department of Agriculture. Between 1977 and 1978 he was a senior staff assistant to the Chairman of the House Appropriations Committee. During the Reagan Administration he served on the U. S. Trade Representative's Commodity Policy Advisory Committee. He has worked on various legal matters involving international trade regulation, including economic sanctions and embargoes, export controls, customs issues, and the operation of free trade arrangements for over 25 years.
He also served the Bush Campaign in 1987-88 as an advisor on international trade and competitiveness and on energy issues. He has been elected to various positions in the Virginia Republican Party.
He joined the U.S. Marine Corps in 1967. He served in Vietnam as a company commander of a combined U. S. Marine – Vietnamese irregular unit involved in counterinsurgency operations and was awarded the Bronze Star, the Vietnamese Cross of Gallantry, and numerous other combat decorations. After his Vietnam service he remained in the Marine Corps Reserves and retired in July 1998, as a Colonel. During his last ten years in the Marines he was assigned to the Special Operations/Low Intensity Conflict and Coalition and Special Warfare Divisions at Quantico, where he worked on special international projects with foreign military forces. He is a qualified military parachutist and holds jump wings from Israel, the Dominican Republic, Guatemala, and El Salvador.
Robin Johnson resume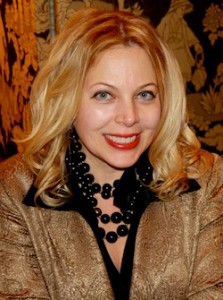 Edwina Rogers, Partner has served in public policy positions in the US Senate, White House, private and international sectors for more than twenty years. She most recently served as Executive Director at the Secular Coalition for America (SCA), a non-profit coalition that represents 20% of the U.S. population, the diverse and growing voice for separation of church and state. She served as founding Executive Director of the Patient-Centered Primary Care Collaborative from 2006-2011, a Washington DC trade association, responsible for the national Patient-Centered Medical Home movement and implementing the model around the United States. Edwina served as Vice President, Health Policy for The ERISA Industry Committee (ERIC) in Washington, DC from 2004-2009. ERIC advocates the employee benefits and compensation interests of America's major employers.
Edwina has been a public policy expert for 25 years and has worked for two Presidents and four Senators. She was an Economic Advisor for President George W. Bush at the White House during 2001 and 2002 at the National Economic Council, focusing on health and social security policy. Ms. Rogers was General Counsel of the National Republican Senatorial Committee during the Republican take-over of the Senate in 1994. She worked for Senator Lott while he was Majority Leader in 1999 and she handled health policy for Senator Sessions in 2003 and 2004. Edwina worked on International Trade matters for President Bush at the Department of Commerce from 1989 until 1991. Ms. Rogers practiced law in the Washington office of Balch and Bingham from 1991 until 1994. She received her BS in Corporate Finance from the University of Alabama and a JD from Catholic University in Washington DC. Ms. Rogers was a Fellow at the Kennedy School at Harvard during 1996. Edwina has been a regular contributor of conservative newspaper columns, health and policy journals and a regular strategist on cable news television. She served on the Board of Directors of Semco Energy, Inc. (NYSE: SEN) a natural gas distribution company.
Edwina Rogers resume

Staff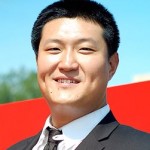 John Ahn, Government Affairs Associate is devoted to social justice for all. He graduated from UC Berkeley with a degree in anthropology. After college he has been active in civil rights for marginalized groups including minority immigrants, the elderly, and the LGBTQ community. His primary professional interests are in programming, management, coaching, and balance.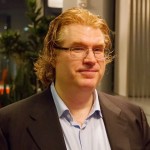 Johnny Monsarrat, Entrepreneurship Associate is the former founder and CEO of Turbine, a videogames company that employed 350 and was acquired by Warner Brothers. After business and technical education from MIT, Brown, and Harvard, where he worked at the MIT Media Lab and Artificial Intelligence Laboratory building robots, he worked in biotech sequencing bacterial DNA before the Human Genome Project. Monsarrat then became founder and CEO of Hard Data Factory, Alliance Director for the Richard Dawkins Foundation for Reason and Science, and Alliance Director for the Secular Coalition for America.
Monsarrat holds two patents and has consulted to top-level executives at Citigroup and General Electric. He runs the Guinness World Record winning atheist community art project, Soulburners, and a New England events website, Events INSIDER. He is an award-winning public speaker.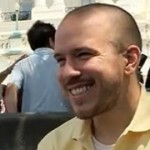 Nathan Wailes, Government Affairs Associate graduated from The College of New Jersey with a double-major in philosophy and psychology. After college he took the Law School Admission Test and achieved a rare perfect score, making him a competitive applicant for Harvard Law School. His primary professional interests are in programming, finance, entrepreneurship, and mathematics.